What's New
National School Breakfast Week - March 2-6, 2020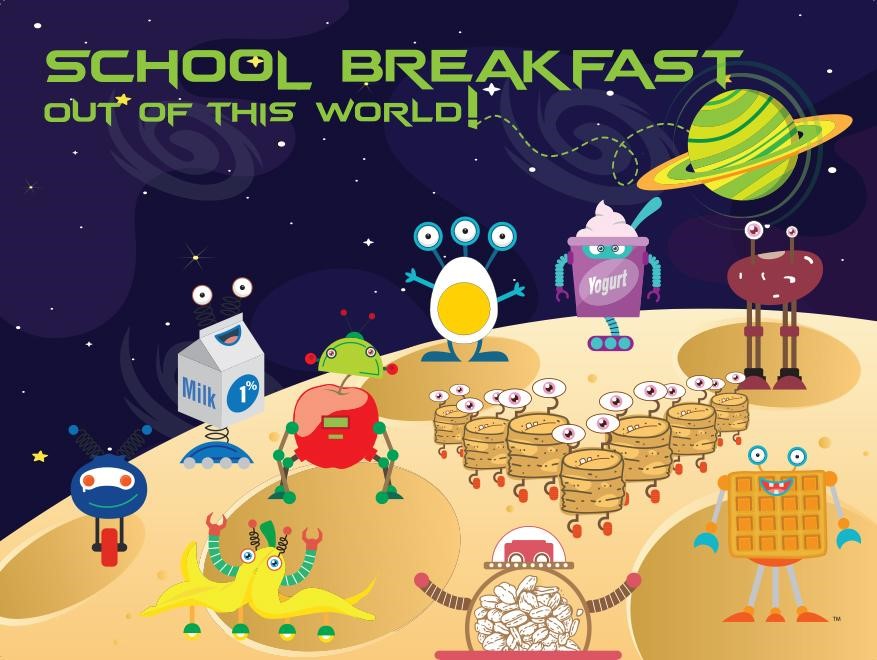 This year, March 2 -6 is National School Breakfast Week! Schools around the country will celebrate school breakfast with special menu items, events, and student activities. See Below.
We will celebrate Dr. Seuss' birthday on March 2nd with Green Eggs and Ham along with our other delicious breakfast items during this week.
There will be food sampling and a new ala carte offering at Muskogee High School.
We will have giveaways for elementary, high school, and middle school students.
Muskogee Public Schools is committed to ensuring that all students start the day with a healthy breakfast. There are a number of great reasons why your child should participate in the School Breakfast Program!
School Breakfast Fuels Learning - kids who eat breakfast tend to miss less schools, get better grades, and are more likely to graduate high school. The No Kid Hungry Starts with Breakfast resource is a great way to find out more about the benefits of breakfast.
School Breakfast is Healthy - School breakfast always includes milk, fruit, or juice, and whole grains. School Breakfast items often have less sugar, sodium, fat, and calories than breakfast items sold in stores. Our school breakfast is healthy and tasty.
School Breakfast Helps Families Save Time and Money - school breakfast saves time at home during busy mornings. You don't have to worry about your child rushing or skipping breakfast. We take care of breakfast at school! Plus, school breakfast is affordable and can help all families save money. Remember, all students eat free breakfast at Muskogee Public Schools.
Encourage your student to participate in the School Breakfast Program!